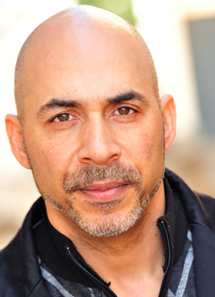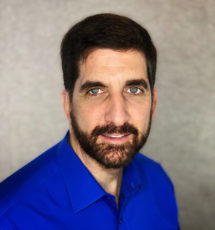 Benjamin Easterday – Producer

Los Angeles based but Canadian born, producer with US roots from Ohio, Benjamin Easterday has been working in film and television for over 32 years.  Versed in all facets of film production from transportation to executive, Benjamin has a filmography that includes network television, feature film, independent film, US National Ad spots and film transportation crewing, all grown over 20 years. With a background in Marketing/Sales, Business Management and life of the "Practical Producing Artist", he transcends the gap from theory to practice by embarking on small business and film development projects.
In the mid 90s, Benjamin lived in Australia and had the pleasure of developing and initiating marketing strategies for the Australian Marketing Institute. In 1998, Benjamin returned to Canada and the hustle of the film industry as cast and crew on network productions (SG-1, Dead Zone,Smallville), independent features, associated with Hallmark, Lifetime, Cinetele, Legacy Filmworks, Insight Film, Shavick Ent, Ignite, Nasser, and Johnson Group. In 2005 interest turned more to producing and after taking a few courses, found the way while practicing with scripted and unscripted television; in 2007 producer credits came with Archetype Pictures and other Los Angeles based projects.  2012 added stunt coordination and script development to his backpack of skills. In the last few years more web Mixed Reality and project consulting through "Discovery Sessions" and pod developments have become his passion with projects now maturing globally after a small start not so long ago with Discovery Education and other viable ventures.
Its a  50'K ft View ~ Ben's base line philosophy!
Thank you #Qantas for inspiring me to dream ~ "you Never Never KNOW if you Never Never GO"
A complete list of his credits can be found on IMDB or LinkedIn
Robert V – Producer
Los Angeles based but East Coast born,  Robert has been working in film, television and streaming media since 2011.  For 3½ years, Robert was the Chief Operating Officer of The Movie & Music Network – a media streaming company with over 30,000 titles and apps on ROKU, iOS, Android, Websites and various other OTT boxes.  He personally designed that company's web-based, OTT, iOS and Android based media streaming delivery apps.
Robert has produced and edited over 100 educational videos for Discovery Education, Video Elephant and other streaming media platforms as well as the television series "Hollywood Westlake".  As an accomplished composer, post-production coordinator and sound designer/mixer, Robert has scored several films and videos.  In newest development, he has been working to develop PODCASTING and Theatrical as well as Streaming Distribution for small independents through out the EVP Network.
A complete list of his credit can be found on IMDB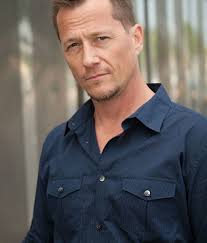 Corin Nemec – Producer . Writer . Director

As an independent Filmmaker,  Writer, Director and producer, Corin steps beyond his on camera presence and utilizes his almost 40 years in film to energize and bring  advantage to the project.  Corin has written for Lifetime projects, features and life camera projects. Predominately a man in front of camera, he has begun to push his creative and has begun documentary filmmaking with his #LoveAmericaTour – Searching for SIMILARITES of Americans and Americana.
A complete list of his credits can be found on  IMDB
Kami Norton – Producer

As an independent filmmaker, Kami began her career as a Development Intern for Roland Joffe's production company, Nomad Pictures. With over over 17 years of professional experience in production, post-production and delivery; Kami has been involved in the production of such films as Scream 3, Manic, Dark House, Teaching Mrs. Tingle and Big Foot. Experience has given Kami clear understanding and identifiable experience in all aspects of production; extended experiences include work with the WB Network, ABC Network and Columbia Tristar Television on such shows as Dawson's Creek, Wasteland, Fantasy Island and The Army Show. She co-produced "National Lampoon's Gold Diggers" starring Will Friedle, Chris Owen, Louise Lasser, Renee Taylor and "Fast Lane" starring Steven Bauer. More recently she has been line producing projects that have been airing on Lifetime.
A complete list of her credits can be found on  IMDB